M
AN! It was a ride. (Technically I've been living in Vaasa about 1.5 weeks already)
As most of you already know, I moved to Vaasa. The ride itself wasn't that pleasant, but let me start from the very start. And have some music we listened to during all that driving:
Of course there were issues right before we even rented the van: the price was two times more expensive I was told (or heard) on the phone. Thank god mom was paranoid enough, so we made the rental guy to be actually present at the office before we rent anything. There we found out the actual price and made an agreement. And that Monday morning at 7.51 am I paid the rent and drove the van in front of my yard. Then my sis and I started a furious load up.
The previous night I didn't get a good sleep, because I was continually filling my head with a thought "all this stuff won't fit in the van.. they won't fit... they won't fit.."
After the van was loaded up my thoughts were proven wrong. They all fit.
Right after we locked the doors and left the place at 10 o'clock, with our empty stomachs.
My sis on wheel
The only stops we made was at Varkaus, where we picked up Karo, bought something to eat in the van and at Jyväskylä, where we switched drivers. At Varkaus I phoned the landlord in Vaasa to inform that I was on my way there but might not get there by 5 o'clock and if there was a possibility get the keys to my new apartment via any other way. The only answer I got was "I cannot do that. We are then closed."
I drove from Savonlinna to Varkaus, my sister from there to Jyväskylä and all the way from Jyväskylä to Vaasa I drove furiously and without breaks; 268km without breaks.
These F*CKERS!!
When we got closer to Vaasa, the time was running against us. So there was no other option but break the speed limits. When speed of 80km/h was allowed I drove at 90km/h etc.
But you can only imagine the rage I let out every time we hit the zone of 100km/h and there's these f*ckers on our way. Well, that's a mean thing to say, but these old people and god damn CARAVANS driving 20km/h below the speed limit. (I know there are specific speed limits for caravans and bigger transports, but they still pissed me off, when they were slowing us down)
Because of these we were in Vaasa at 4.57 pm and of course I made a mistake and turned to a wrong direction. So, I ended up running the last 300 meters by foot. It was 5.01 pm when I reached the office, but thank heavens they were still open (THERE WAS STILL 3 WORKERS ON DUTY ALL TOGETHER). While wheezing I managed to get my key and sign the rent contract.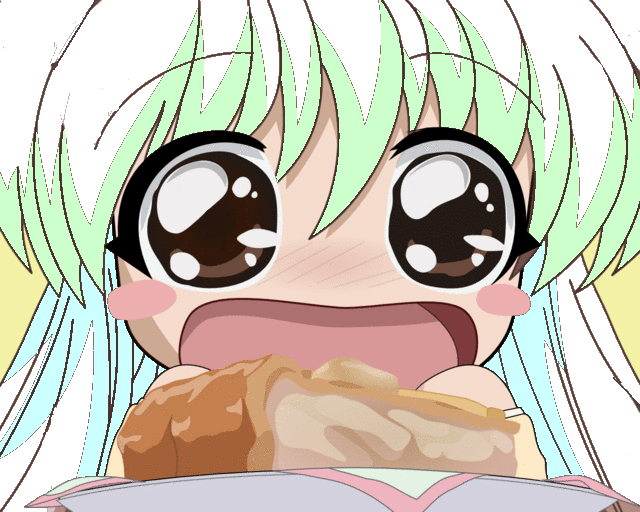 After that we had the time to take our breath and we went to have a good load up of our own: FOOOOD!
At the time we really didn't want to have any "experimental" food, meaning we went to a restaurant we already knew contents of. Golden RAX was a perfect choice for us, since we could eat as much as we could and we were, so to say, starving.
No pics from there though. We weren't in our best XD
In the evening we unloaded the van and almost right after went to sleep. In the morning only sis was able to take a quick shower and we already had to get going back to Savonlinna in order to return the van. We left at 9 o'clock (this time we did have a little breakfast) this time sis on wheel. During the part of the trip to Jyväskylä we ate a good dinner and filled up the tires. From Jyväskylä sis drove to Varkaus and we even had some spare time, so we visited a store of used video games I've been wanting to visit for so long. To my surprise, the selection had changed a lot. There weren't that much of PS One games anymore and the remaining games were only football and hockey. The good news is, there's a better game store here in Vaasa~ Of course I've locked my eyes on a couple of games I'd like to purchase and try out already.
During the trip to Helsinki we came across a funny license plate.
Only An Cafe fans will understand XD
Karo left from there to Kuopio by bus and we continued our trip to Savonlinna. The next day I returned the van and sis drove me to Helsinki, since she had a borrowed car to return of her own. And from there I took a train to Vaasa. It was a little bet cheaper and easier to travel from Helsinki than it could have been from Savonlinna to Vaasa.
So. Right now I'm in Vaasa and have already met another student going to study at FKF! By what I can tell from the only chat I've had with her, I can tell she's quite nice! Hopefully we'll have good time studying together :3
Right now I'm in a middle of decorating my new apartment, so you'll see what it is like in another post~ You'll also hear what kind of flaws it had before moving in.. But now I've said my goodbyes to Savonlinna. I don't know will we meet again anymore.
So, moving - Complete.
Bye now :3